Feel The Vibe
Inner Joy Is Created By
Y O U!
No one, no thing can create your lasting happiness. You can consciously choose happy – to see the blessings and the good. You need to make the conscious choice to live a life of gratitude which automatically creates happiness.
There is an abundance of greatness around each of us. I CHOSE HAPPY! supports the belief that positive energy emits positive frequency to the universe, resulting in positive occurrences in your life.
Find solace in the moment, stay grounded in today, banish the fear of uncertainty and relinquish the what ifs.
Feel Good
Engage With Inspirational Messages That Will Make You Smile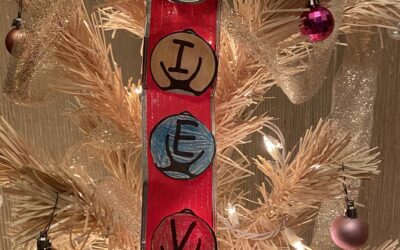 On the eve of the birthday of my savior Jesus, I celebrate his joyful arrival and my steadfast faith with this blog. My faith in God my Father has been a guiding force in my life, instilled by my parents and a conscious choice throughout my life. As I was decorating for Christmas, I found this colorful hand-made Christmas decoration created by my daughter Kailey when she was around 6 years old.
read more